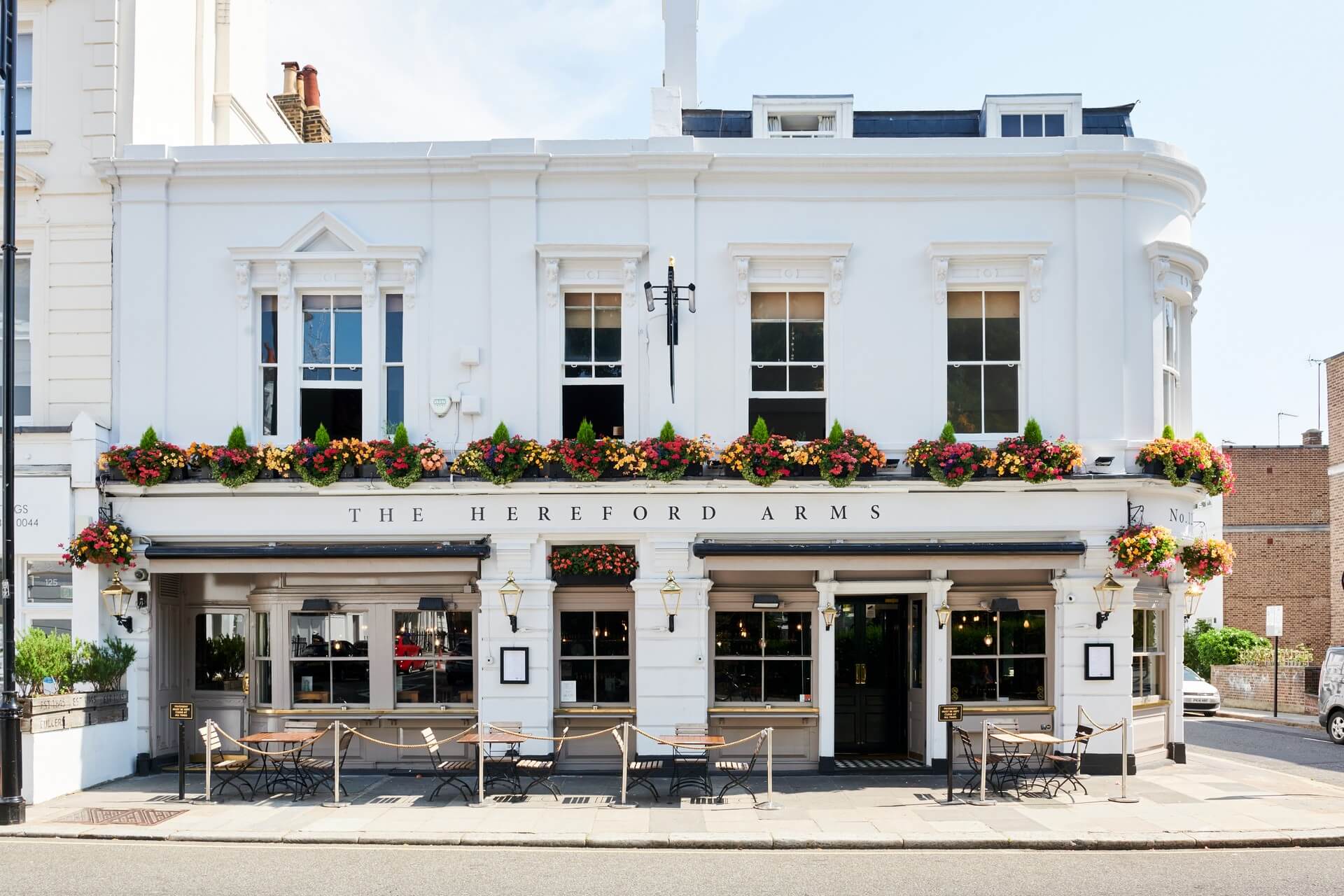 Our History
The Hereford Arms has a long & colourful history dating back to Victorian times. The pub first came to prominence as the reputed drinking haunt of "Jack the Ripper", but this has never been confirmed as his identity has never been established!
It was a famous patron, the author Sir Arthur Conan-Doyle, who named his most celebrated detective after a nearby block of flats, through whom the pub became well known.
During the First World War, American servicemen frequented the pub & the attractive Hereford Square was turned into a baseball diamond for games with allied troops stationed nearby.
The Hereford Arms now also prides itself on being part of Fuller's - London's oldest independent brewery based in Chiswick, West London, only a few miles from the pub.