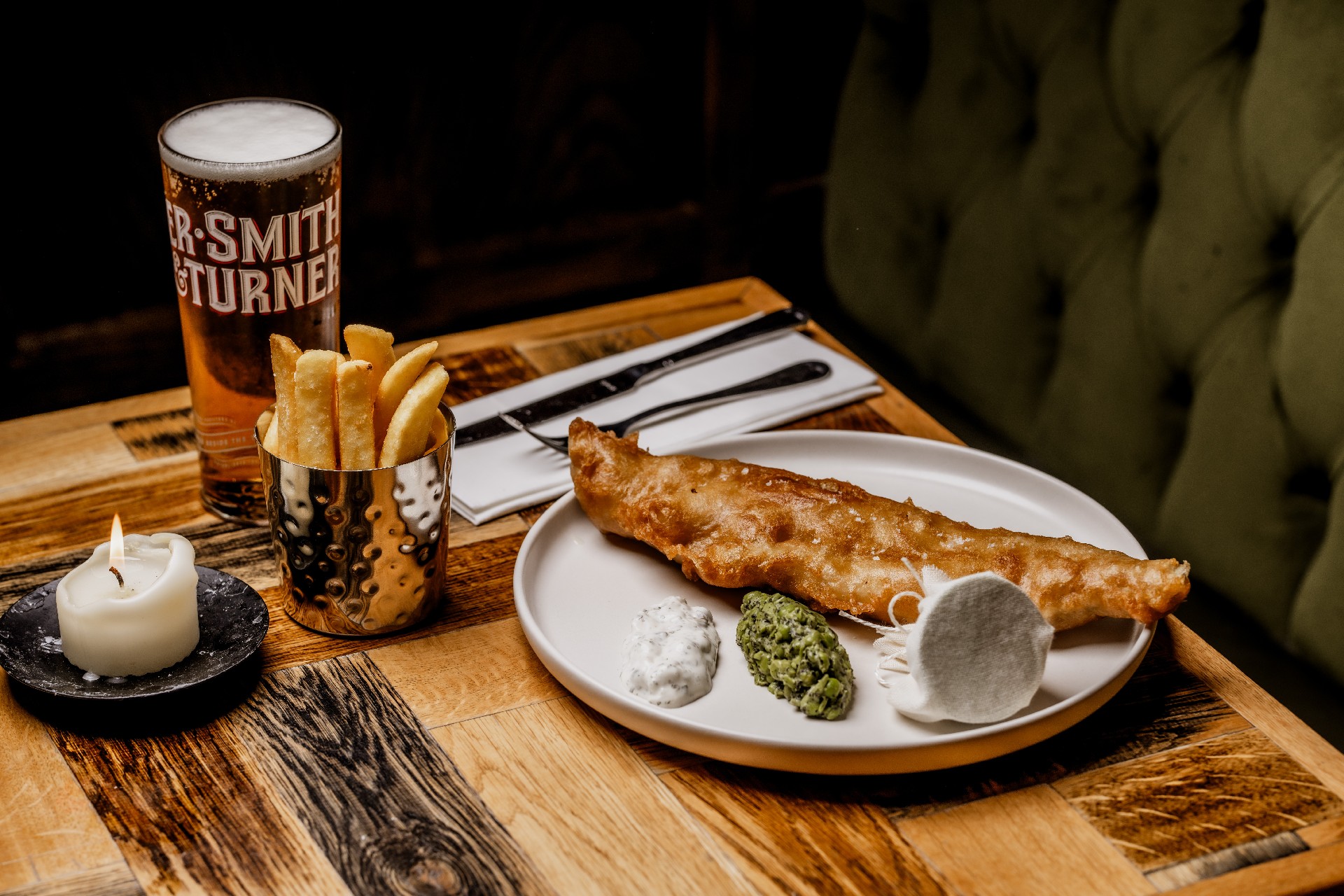 Dining at The Hereford Arms
A menu packed with classic British pub food makes The Hereford Arms one of the best pubs in Kensington for a hearty lunch. Everything here is freshly cooked to order using great produce, with our chefs sourcing only the best Hereford meats for our dishes.
We're famed for our fish and chips – but there are plenty more traditional tastes and daily specials to tempt your taste buds too. Whatever your choice, all our dishes very reasonably priced, which means you'll enjoy great value at the Hereford Arms.
Food at The Hereford Arms
Opening Times
Opening Times
Opening Times
Day:
Opening Time
Second opening Time
Third opening Time
Monday:
11:00 - 23:00
Tuesday:
11:00 - 23:00
Wednesday:
11:00 - 23:00
Thursday:
11:00 - 23:00
Friday:
11:00 - 23:00
Saturday:
11:00 - 23:00
Sunday:
12:00 - 22:30
Food Times
Food Serving Times
Day
Opening Time
Second opening Time
Third opening Time
Monday:
11:00 - 22:00
Tuesday:
11:00 - 22:00
Wednesday:
11:00 - 22:00
Thursday:
11:00 - 22:00
Friday:
11:00 - 22:00
Saturday:
11:00 - 22:00
Sunday:
12:00 - 21:30
Seasonal Opening Times
Seasonal Opening Times
Day
Opening Time
Second opening Time
Third opening Time
Christmas Eve:
12:00 - 18:00
Christmas Day:
Closed
Boxing Day:
12:00 - 22:30
New Year's Eve:
12:00 - 01:00
New Year's Day:
12:00 - 21:30
Seasonal Food Hours
Seasonal Food Serving Times
Day
Opening Time
Second opening Time
Third opening Time
24 Dec 2023
12:00 - 17:00
26 Dec 2023
12:00 - 21:30
31 Dec 2023
12:00 - 22:00
01 Jan 2024
12:00 - 20:00